"Since joining EMCCC almost two years ago, I've had the opportunity to benefit from much of the value the Chamber delivers to its members. I've met new partners, new clients and new friends upon repeatedly seeing them at Chamber events. I've alo been offered and accepted leadership roles with in the Chamber to help drive their continued success and future growth. I've been associated with a handful of Chambers throughout my career, none more dynamic and harmonious than EMCCC."
Chris Junkin, Strategic Partner, Schooley Mitchell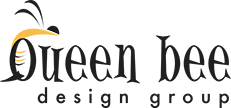 "There is no better place to develop your business than the Eastern Montgomery County Chamber of Commerce. The EMCCC's Women's Business Network is incredibly valuable and has exceeded my expectations. We get to support each other personally and develop new business relationships at every luncheon. Each of the Chamber's annual events; Economic Forum, Golf Outing, Awards Banquet, and the return of the Business Expo + Job Fair – has its own attraction to attendees and sponsors. I look forward to future involvement with the EMCCC, the positive impact on my company, and a deeper connection to the community."
Cheryl Chrzanowski, Graphic Designer/Owner, Queen Bee Design Group, LLC

"I joined the chamber 7 years ago when I was in a different profession and working for someone else. When I transitioned to real estate, I rejoined the chamber, this time not only did I participate in events, but I actually volunteered on committees. Only then did I see the TRUE benefit of being affiliated with EMCCC. Now I am able to use my vast network of professionals in the chamber and offer their services to folks I come across on a daily basis. In turn, I create value for those that may need an introduction to another professional. Truly grateful to be a part of this amazing organization. "
Jake Toyberman, Realtor/Investor, Homestarr Realty

"I recently joined the EMCCC and am loving all the events they puts together to meet people, learn, and continuously network at the same time. I love that they have a focus on Women Businesses and connecting women throughout the Chamber. 
I was paired with a wonderful mentor, Dina Corrado. She has really taken the time to help me navigate the Chamber, get to events, and stay present in what I am doing!!  I love the Coffee, Conversations, & Commercials and Go Getter Meetings."
Rachel Packer, Beauty Consultant, Beautycounter

"As a result of my joining the chamber I have been able to bring important information to my clients.  Whether it has been something I learned as a part of the Senior Services Consortium or programs during Covid I have been able to help clients make important decisions for their business, personal financial life or help elderly parents."
Michell R. Ownen, CLU®, CFP®, Financial Advisor, Cornerstone Planning Group, LLC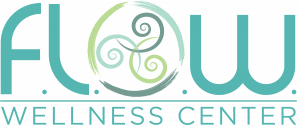 "I recently joined The Eastern Montgomery County Chamber of Commerce and it was one of the best decisions I could have made as a small business owner!  Everyone in the Chamber has been so welcoming and supportive.  In my short time with them thus far I have not only received some wonderful networking opportunities and connections with fellow business owners, but have also had the opportunity for learning in their educational workshops.  I am a member of some other networking groups and have not had the feeling of community that I've found with EMCCC.  As a new small business owner, I'm incredibly grateful for the EMCCC family!" 
Jamie Nichols, MA, LPC, CCHt, RYT, Clinical Director, F.L.O.W. Wellness Center
"Being a new member to the EMCCC has opened up the door to amazing connections that I would have never had the opportunity to receive before.  Not only am I finding like minded community members, but I'm uncovering fantastic opportunities to better myself professionally and personally.  The chamber itself has so many advantages when you are an active member, but being a part of the emerging leaders committee has proven to be a pathway for success for myself.  I'm happy to be a part of such an engaging and active chamber."
Ryan Finnegan, Territory Sales Manager, Custom Ink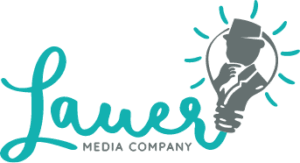 "What makes a good chamber? Fun events? Quality networking opportunities? Yes and yes, but these are simply pleasant byproducts— for me it's really all about the people. Although I am a relatively fresh member here, my experience with EMCCC has been nothing short of extraordinary. Rachel and Wendy have done such a phenomenal job of making me feel welcomed and accepted, and that's what I look for in my networks: a genuine sense of community. The most significant aspect of networking is building strong, lasting relationships with people you can trust. That's exactly what you'll find here. Like most things, you'll get out of the chamber what you put into it. If you're willing to invest the time and energy to get to know people and build relationships, I have no doubt you'll discover that it can be well worth it. In the brief time I've been here, I've already made a handful of meaningful connections with wonderful individuals. I look forward to getting even more involved and finding creative ways of adding value to the EMCCC. I'm sticking around for the long term!"
Koda August, Business Development Manager, Lauer Media